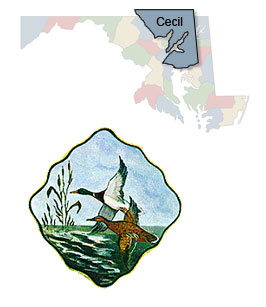 Business Hours: 8:30 am - 4:30 pm
Monday through Friday
We Are Closed On Weekends & State Holidays - HOLIDAY SCHEDULE

Office Open By Appointment Only - Limited Basis
The Cecil County Register of Wills is open by appointment only on a limited basis.
Please note the following:
Please call our office for assistance instead of visiting the courthouse. Most needs can be fulfilled by phone, e-mail, mail, or through our online services.
Estate filings may be mailed or delivered. Our locked drop box in the lobby of the Circuit Courthouse, available Monday through Friday, between 8:30am and 4:00pm.
Please note we cannot accept filings by e-mail or fax. We continue to accept documents in our drop box located within the entrance of the Courthouse just prior to entering the security checkpoint. Although this drop box is checked frequently throughout the day, we ask that you call the office prior to dropping off an original Will, checks, or other sensitive materials.
Inquiries may be emailed to CecilCountyROW@registers.maryland.gov
Upon entering the Courthouse, you will be required to:
Pass through security scanners
Answer a set of screening questions
Be subject to temperature checks
Wear a facial covering or mask
Practice social distancing
For more information and updates please visit Cecil County Circuit Court.
Note: Person(s) entering the Courthouse are subject to search of their person and belongings. Click here for information.
Honorable Allyn Nickle

---
For A Historical List Of Cecil County
Registers Of Wills
(MD State Archives Link)
Click Here