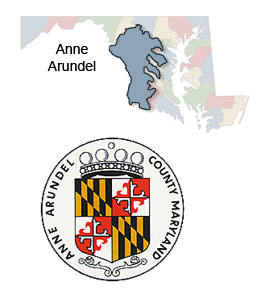 Anne Arundel County
Honorable Lauren M. Parker
Circuit Courthouse
7 Church Circle
Annapolis, Maryland 21401
(410) 222-1430
(800) 679-6665
Fax (410) 222-1467
Register of Wills
The Register of Wills is responsible for appointing personal representatives to administer decedents' estates and for overseeing the proper and timely administration of these proceedings. We also perform the following duties: assist and advise the public in the preparation of all required forms; maintain and preserve the permanent record of all proceedings; serve as the Clerk to the Orphans' Court; track estates and refer delinquent matters to the Court; determine and collect inheritance taxes and probate fees/court costs; audit accounts of personal representatives and guardians; mail various notices and court orders to interested persons; and, verify compliance with court orders. As a service we provide safekeeping for wills of living persons who reside in Anne Arundel County.
The Importance of Wills and Estate Planning
Appointment of trusted fiduciaries (personal representatives, trustees and guardians)
Achieve maximum savings of administrative costs and death taxes
Dispose of your estate according to your wishes
Avoid possible family disputes
Anne Arundel County Quick Facts
Originally established in 1650, Anne Arundel County is well known for being home to Annapolis, the State capital. Annapolis is home to many Maryland governmental bodies, including the Governors mansion, the State house, and the Maryland Legislature.
The County was named for Anne Arundell, the daughter of Thomas Arundell, 1st Baron Arundell of Wardour, members of the ancient family of Arundells in Cornwall, England. She married Cęcilius Calvert, 2nd Baron Baltimore in 1627 or 1628.
Anne Arundel County was originally part of St. Mary's County in the Province of Maryland. In 1650, the year after Anne Arundell's death, the county separated and became the 3rd of 23 Maryland counties. Between 1654 and 1658, the county was known as "Providence County" by many of its early Puritan settlers.
Between 1694 and 1695, the capital of Maryland was moved from St. Mary's City in St. Mary's County to Annapolis in Anne Arundel County. Prior to the move, Annapolis was known as "Providence".
Anne Arundel County originally included most of what was to become Howard County. In 1851, Howard County was broken off and made into the 21st county in Maryland.
Anne Arundel County had the very first office of the Register of Wills in the State of Maryland, established in 1777. The very first Register of Wills was seated in Anne Arundel County, named Elie Vallette. He was the Clerk of the Prerogative Court from 1764-1777 until the establishment of the Register of Wills in 1777.
For a historical list of Anne Arundel Co Registers of Wills (MD State Archives Link) Click Here

Office Information
Business Hours: 8:30 am - 4:30 pm
Monday through Friday
Cameras or any other audio/visual recording devices are not allowed in the Circuit Courthouse.
*PLEASE NOTE*
Our Mailing Address Is:
Register of Wills, Anne Arundel County
P O Box 2368
Annapolis, MD 21404