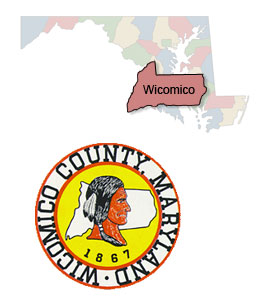 Wicomico County
Honorable Karen A. Lemon
Courthouse
101 North Division Street - Room 102
Salisbury, Maryland 21801
(410) 543-6635
(888) 786-0018
Fax (410) 334-3440
Register of Wills
The Register of Wills is responsible for appointing personal representatives to administer decedents' estates and for overseeing the proper and timely administration of these proceedings. We also perform the following duties: assist and advise the public in the preparation of all required forms; maintain and preserve the permanent record of all proceedings; serve as the Clerk to the Orphans' Court; track estates and refer delinquent matters to the Court; determine and collect inheritance taxes and probate fees/court costs; audit accounts of personal representatives and guardians; mail various notices and court orders to interested persons; and, verify compliance with court orders. As a service we provide safekeeping for wills of living persons who reside in Wicomico County.
The Importance of Wills and Estate Planning
Appointment of trusted fiduciaries (personal representatives, trustees and guardians)
Achieve maximum savings of administrative costs and death taxes
Dispose of your estate according to your wishes
Avoid possible family disputes
Wicomico County Quick Facts
Wicomico County was created from Somerset and Worcester Counties in 1867. It was named for the Wicomico River, which in turn derives it's name from American Indian words wicko mekee, meaning "a place where houses are built," apparently referring to an Indian town on the banks.
Located on Maryland's Eastern Shore, Wicomico County extends from Delaware in the east to the intersection of the Nanticoke and Wicomico Rivers in the west. Wicomico County was granted a charter form of government in 1964. The legislative functions of government are vested in the County Council. The county seat is Salisbury.
Wicomico County is characterized primarily by undeveloped forest, agricultural, and wetland areas. It also has a unique blend of urban and rural environments.
For A Historical List Of Wicomico County Registers Of Wills (MD State Archives Link) Click Here

Office Information
Business Hours: 8:30 am - 4:30 pm
Monday through Friday
*PLEASE NOTE*
Our Mailing Address Is:
Register of Wills, Wicomico County
P O Box 787
Salisbury, MD 21803-0787