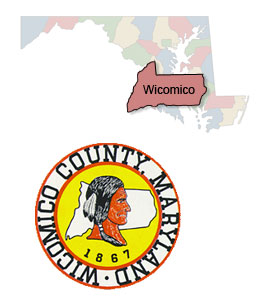 Business Hours: 8:30 am - 4:30 pm
Monday through Friday
We Are Closed On Weekends & State Holidays - HOLIDAY SCHEDULE
APPOINTMENT ONLY
The Wicomico County Court House is open to the public on a limited basis. If you have business with the Register of Wills office, in order to limit the number of people in the hallways, we ask that you call to make an appointment.
Our phone number is 410-543-6635.
All individuals seeking access to the Court House will be required to check-in with security and will be subject to the following:
Answer a set of screening questions.
Be subject to temperature checks.
Wear a facial covering or mask.
Practice social distancing.
Our staff is available by phone Monday through Friday 8:30 a.m.-4:30 p.m. Please call to discuss your situation in order for us to determine your needs.
*PLEASE NOTE*
Our Mailing Address Is:
Register of Wills, Wicomico County
P O Box 787
Salisbury, MD 21803-0787

Honorable Karen A. Lemon
Biography
---
For A Historical List Of Wicomico County
Registers Of Wills
(MD State Archives Link)
Click Here