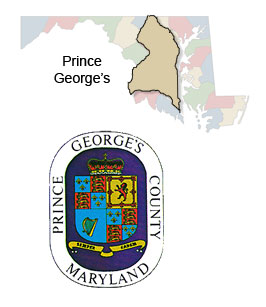 Business Hours: 8:30 am - 4:30 pm
Monday through Friday
Open until 5 pm on Wednesdays
We Are Closed On Weekends & State Holidays - HOLIDAY SCHEDULE
The First Saturday of every month we are open from 8 am - 12 noon
The Commissioner's Entrance to the Courthouse is currently closed for renovations. Therefore, visitors for First Saturday must enter through the Judges Drive Entrance (facing Pennsylvania Avenue and the horse statue) in order to gain access to our office.
If you need a wheelchair, please call the office before your visit so we can accommodate you.
*PLEASE NOTE*
Our Mailing Address Is:
Register of Wills, Prince George's County
P O Box 1729
Upper Marlboro, MD 20773
Honorable Cereta A. Lee
Biography
---
For A Historical List Of Prince George's County
Registers Of Wills
(MD State Archives Link)
Click Here