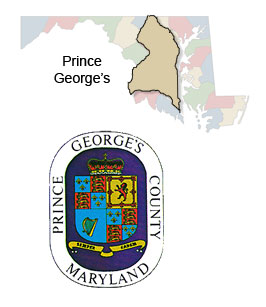 Prince George's County
Honorable Cereta A. Lee
Courthouse
14735 Main Street - Room D4001
Upper Marlboro, Maryland 20773
(301) 952-3250
(888) 464-4219
Fax (301) 952-0908
Register of Wills
The Register of Wills is responsible for appointing personal representatives to administer decedents' estates and for overseeing the proper and timely administration of these proceedings. We also perform the following duties: assist and advise the public in the preparation of all required forms; maintain and preserve the permanent record of all proceedings; serve as the Clerk to the Orphans' Court; track estates and refer delinquent matters to the Court; determine and collect inheritance taxes and probate fees/court costs; audit accounts of personal representatives and guardians; mail various notices and court orders to interested persons; and, verify compliance with court orders. As a service we provide safekeeping for wills of living persons who reside in Prince George's County.
The Importance of Wills and Estate Planning
Appointment of trusted fiduciaries (personal representatives, trustees and guardians)
Achieve maximum savings of administrative costs and death taxes
Dispose of your estate according to your wishes
Avoid possible family disputes
Prince George's County Quick Facts
In the year 1696, land along the Patuxent in Calvert County and land along the Potomac in Charles County was combined to form the county of Prince George's. The new county was named after Prince George of Denmark (1653-1708), the brother of King Christian V of Denmark and Norway, and husband of Queen Anne of Great Britain.

Through the early years Prince George's County began to grow and agriculture was the basis of the economy. One crop was at the heart of this agricultural economy and that crop was tobacco. In the later years as our agricultural population grew, so did commercial life and the importance of local commerce in the overall economic picture.

Prince George's is now currently filled with over 20,000 acres of awarding winning parks, recreational facilities and historic sites. Prince George's County is rich in history and diversity and has a family friendly destination for all to enjoy.
To learn more, visit the Historical Society

and the Historic Sites & Museums

.
For A Historical List Of Prince George's Co Registers Of Wills (MD State Archives Link) Click Here

Office Information
Business Hours: 8:30 am - 4:30 pm
Monday - Friday
Open until 5 pm on Wednesdays
The
First Saturday
of every month we are open from 8 am - 12 noon **
** During First Saturday hours the public must enter through the Commissioner's Office entrance in order to gain access to our office.
The Commissioner's Office is located on the back side of the Courthouse next to the loading docks.
If you need a wheelchair, please call the office before your visit so we can accommodate you.
*PLEASE NOTE*
Our Mailing Address Is:
Register of Wills,
Prince George's County
P O Box 1729
Upper Marlboro, MD 20773