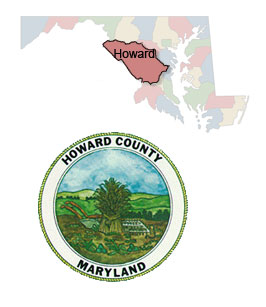 Operating Hours: 8:30 am - 4:30 pm
Monday through Friday
BEFORE YOU VISIT: Before visiting the office, please call and speak with a staff member. We will walk you through our procedures and make sure you are aware of all the documents we'll need to help you.
GETTING HERE:
Click HERE for directions to the office.
Click HERE to find public transportation options that may be available to you.
PARKING: Parking in the courthouse garage is free for the first hour, then $0.75 per hour, with a maximum charge of $6.00 per day.
SECURITY: All visitors to the courthouse must pass through security scanners.
CLOSINGS: We are closed on weekends, state holidays, and sometimes due to inclement weather.
Click HERE to view the state holiday schedule.
Click HERE for inclement weather closings and delays.

Honorable Byron E. Macfarlane
Biography
---
For A Historical List Of Howard County
Registers Of Wills
(MD State Archives Link)
Click Here