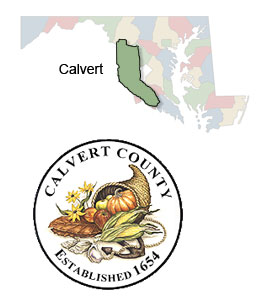 Calvert County
Honorable Margaret H. Phipps
Courthouse
175 Main Street
Prince Frederick, Maryland 20678
(410) 535-1600 - Extension 2256
(888) 374-0015
Fax (410) 414-3952
Register of Wills
The Register of Wills is responsible for appointing personal representatives to administer decedents' estates and for overseeing the proper and timely administration of these proceedings. We also perform the following duties: assist and advise the public in the preparation of all required forms; maintain and preserve the permanent record of all proceedings; serve as the Clerk to the Orphans' Court; track estates and refer delinquent matters to the Court; determine and collect inheritance taxes and probate fees/court costs; audit accounts of personal representatives and guardians; mail various notices and court orders to interested persons; and, verify compliance with court orders. As a service we provide safekeeping for wills of living persons who reside in Calvert County.
The Importance of Wills and Estate Planning
Appointment of trusted fiduciaries (personal representatives, trustees and guardians)
Achieve maximum savings of administrative costs and death taxes
Dispose of your estate according to your wishes
Avoid possible family disputes
A Brief History Of Calvert County
Calvert County was established in 1654 by Cecelius Calvert, the second Lord Baltimore and called Patuxent County until 1658, when it was changed to Calvert County. Its first residents were the Patuxent Indians from the Algonquin tribe. As originally established, Calvert County comprised what is now Charles, Prince George's and parts of Montgomery and Frederick counties. In 1696, when Prince George's County was established, Calvert was reduced almost to its present proportions.
Calvertown was the first county seat. It was located on the lower Patuxent River which proved to be inconvenient. By an Act of Assembly, the county seat was moved to a tract of land centrally located known as "Williams Old Field". The new county seat was named Prince Frederick.
British troops invaded the county during the Revolutionary War in 1870, and again during the War of 1812 when Calvert was the target of attacks and landings for the march on Washington. Many of the farms, plantations and towns were demolished by the British army on its way to Washington, including the Courthouse which was burned by the British on July 19, 1814.
On March 3, 1882, the Courthouse and most of the town of Prince Frederick were destroyed by a devastating fire. The Register of Wills recorded in his Minutes & Proceedings book, after the fire, that "the records of every kind and description in the Registers Office and in the office of the County Commissioners were destroyed".
Calvert County boasts some famous citizens who have contributed to the history of our United States. Two first ladies came from Calvert: Louisa Catherine Johnson Adams, wife of President John Quincy Adams, and Ann Mackall Smith Taylor, wife of President Zachary Taylor and Roger Brooke Taney, Chief Justice of the Supreme Court, 1836 to 1864, who wrote many important decisions.
Tobacco was always the main industry of Calvert County. Watermen prospered by the bounty from the Chesapeake Bay and Patuxent River. For over 350 years, Calvert County has been known for having some of the most productive farmland in the state. Over the past few decades, bountiful acres have quickly disappeared into residential and commercial development, however, Calvert County has managed to gain national recognition for its preservation of agricultural land.
For a historical list of Calvert County Registers of Wills (MD State Archives Link) Click Here

Office Information
Business Hours: 8:30 am - 4:30 pm
Monday through Friday
Note: All persons entering the Courthouse are subject to a search by Courthouse security officers.
Additional Information
To better assist you, please call before coming in to open an estate. We can advise what will be required in order to serve you expeditiously.