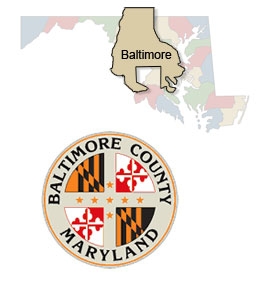 Business Hours: 8:00 am - 4:30 pm
Monday through Friday
We Are Closed On Weekends & State Holidays - HOLIDAY SCHEDULE
ATTENTION - PLEASE READ
The Bosley Avenue entrance to the County Courts Building has been closed permanently. You must use the Courtyard entrance at the opposite end of the building. A wheelchair ramp is located on the Pennsylvania Avenue side of the Courtyard. Please Note: All visitors are required to pass through security scanners.
In the event of inclement weather, the Register of Wills Office will be closed if the Baltimore County Circuit Court is closed. Watch WBAL TV 11 for details.
---
Important Information
Maryland Estate Tax Returns:
Effective July 1, 2015 the MD Estate Tax Return is filed directly with the Comptroller. The form, with new filing instructions, can be found here - MET 1

Safekeeping Wills, held by this office, will only be released to the testator. The Will must be picked up in person and a copy of the testator's driver's license is required.
Honorable Grace G. Connolly
Biography
---
For A Historical List Of Baltimore County Registers Of Wills
(MD State Archives Link)
Click Here