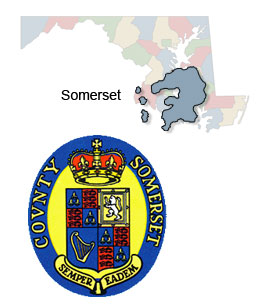 Somerset County
Honorable Gary W. Miller
Courthouse
30512 Prince William Street
Princess Anne, Maryland 21853
(410) 651-1696
(888) 758-0039
Fax (410) 651-3873
Register of Wills
The Register of Wills is responsible for appointing personal representatives to administer decedents' estates and for overseeing the proper and timely administration of these proceedings. We also perform the following duties: assist and advise the public in the preparation of all required forms; maintain and preserve the permanent record of all proceedings; serve as the Clerk to the Orphans' Court; track estates and refer delinquent matters to the Court; determine and collect inheritance taxes and probate fees/court costs; audit accounts of personal representatives and guardians; mail various notices and court orders to interested persons; and, verify compliance with court orders. As a service we provide safekeeping for wills of living persons who reside in Somerset County.
The Importance of Wills and Estate Planning
Appointment of trusted fiduciaries (personal representatives, trustees and guardians)
Achieve maximum savings of administrative costs and death taxes
Dispose of your estate according to your wishes
Avoid possible family disputes
Somerset County Quick Facts
Somerset County is the southernmost county in Maryland, located on the lower Eastern Shore. It was named for Mary, Lady Somerset, the wife of Sir John Somerset and daughter of Thomas Arundell, 1st Baron Arundell of Wardour. She was the sister of Anne Calvert, Baroness Baltimore, née Anne Arundell, the wife of Cæcilius Calvert, 2nd Baron Baltimore, who lent her name to Anne Arundel County.

Somerset County was created in 1666 by an Order in Council. In 1742 Worcester County was created from Somerset County. In 1867 portions of Somerset and Worcester Counties were taken to create Wicomico County. The county has a number of properties on the National Register of Historic Places.

Somerset County is governed by county commissioners, the traditional form of county government in Maryland. The county seat is Princess Anne.

The State of Maryland Deal Island Wildlife Management Area, a protected area, is in the northwest quadrant of the county. It encorporates not only Deal Island but the tributaries of the Chesapeake Bay. It is 13,000 acres. It has over 9 miles of flat trails.
For a historical list of Somerset County Registers of Wills (MD State Archives Link) Click Here

Office Information
Business Hours: 8:30 am - 4:30 pm
Monday through Friday