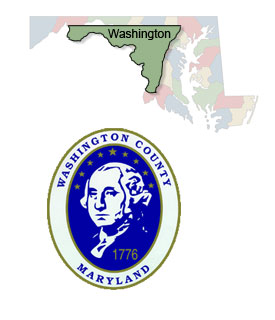 Business Hours: 8:30 am - 4:30 pm
Monday through Friday
Orphans' Court meets
every Tuesday at 9am
We Are Closed On Weekends & State Holidays - HOLIDAY SCHEDULE
The health of the staff and visitors to the office is our top priority. Due to social distancing requirements, we encourage you to communicate with the office, using phone, email, mail, or our online services. Our office is now open to the public. Please call for an appointment time.
» Phone: 301-739-3612
» Fax: 301-733-8636 or 301-733-8643
» Email:
Jason Malott -
jmalott@registers.maryland.gov
Paula Cook –
pcook@registers.maryland.gov
Cindy Harkcom –
charkcom@registers.maryland.gov
Casey Myers –
cmyers@registers.maryland.gov
Joanne Evans –
jevans@registers.maryland.gov
Karen Kiley –
KKiley@registers.maryland.gov

» Secure Drop Box Located at 100 W. Washington St. Hagerstown, MD 21740 during normal business hours.
» Mailing address: Register of Wills, 100 W. Washington St. Suite 3400, Hagerstown, MD 21740

Thank you for your patience and understanding.
NOTICE: Anyone entering the County Administration building must pass through security scanners. Weapons are prohibited, including pocket knives regardless of size.
Customer parking is available behind the building.
Honorable Jason A. Malott
Biography
---
For A Historical List Of Washington County
Registers Of Wills
(MD State Archives Link)
Click Here