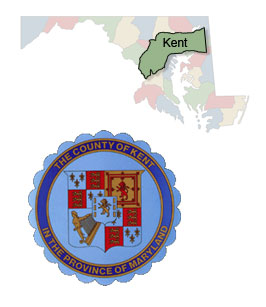 Kent County
Honorable Nancy Lee Jewell
Courthouse
103 North Cross Street
Chestertown, Maryland 21620
(410) 778-7466
(888) 778-0179
Fax (410) 778-2466
Register of Wills
The Register of Wills is responsible for appointing personal representatives to administer decedents' estates and for overseeing the proper and timely administration of these proceedings. We also perform the following duties: assist and advise the public in the preparation of all required forms; maintain and preserve the permanent record of all proceedings; serve as the Clerk to the Orphans' Court; track estates and refer delinquent matters to the Court; determine and collect inheritance taxes and probate fees/court costs; audit accounts of personal representatives and guardians; mail various notices and court orders to interested persons; and, verify compliance with court orders. As a service we provide safekeeping for wills of living persons who reside in Kent County.
The Importance of Wills and Estate Planning
Appointment of trusted fiduciaries (personal representatives, trustees and guardians)
Achieve maximum savings of administrative costs and death taxes
Dispose of your estate according to your wishes
Avoid possible family disputes
A Brief History of Kent County
Kent County is located on Maryland's Eastern Shore. It was named for the county of Kent in England. Its county seat is Chestertown.

In 1642, the governor and council appointed commissioners for the Isle and County of Kent. This act appears to have led to the establishment of Kent County. The county has a number of properties which are listed on the National Register of Historic Places.

A peninsula along the southern shore of the Sassafras River containing several large farms and a large pond that were assembled into one property by the former owners of The Granary marina and restaurant at Georgetown, Liz Maytag and Mike Revuke, has been preserved as a wildlife sanctuary.
For a historical list of Kent County Registers of Wills (MD State Archives Link) Click Here

Office Information
Business Hours: 8:00 am - 4:30 pm
Monday through Friday