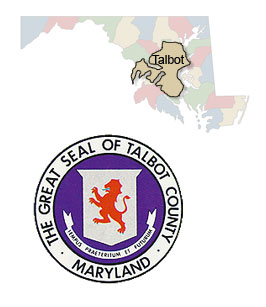 Talbot County
Honorable Patricia E. Campen
Courthouse
11 North Washington Street
Easton, Maryland 21601
(410) 770-6700
(888) 822-0039
Fax (410) 822-5452
Register of Wills
The Register of Wills is responsible for appointing personal representatives to administer decedents' estates and for overseeing the proper and timely administration of these proceedings. We also perform the following duties: assist and advise the public in the preparation of all required forms; maintain and preserve the permanent record of all proceedings; serve as the Clerk to the Orphans' Court; track estates and refer delinquent matters to the Court; determine and collect inheritance taxes and probate fees/court costs; audit accounts of personal representatives and guardians; mail various notices and court orders to interested persons; and, verify compliance with court orders. As a service we provide safekeeping for wills of living persons who reside in Talbot County.
The Importance of Wills and Estate Planning
Appointment of trusted fiduciaries (personal representatives, trustees and guardians)
Achieve maximum savings of administrative costs and death taxes
Dispose of your estate according to your wishes
Avoid possible family disputes
Talbot County Quick Facts
Talbot County has the longest shoreline of any county in the United States - 600 miles.
Talbot County became a chartered county on November 17, 1973 following a special election.
Main industries in Talbot County when it was established were agriculture and the seafood industry. Today 63% of land in the county is still in agricultural production.
Talbot County is famous for: a) sailing destination (Oxford and St. Michaels); b) birthplace of Frederick Douglass, noted politician, orator, author and abolitionist; c) birthplace of Harold Baines, major league baseball player who played for five American League teams from 1980 to 2001; d) home of the Waterfowl Festival which is dedicated to wildlife conservation, the promotion of wildlife art, and the celebration of life on Maryland's Eastern Shore.
To learn more about Talbot County, visit the Historical Society

and the Office of Tourism

.
For A Historical List Of Talbot County Registers Of Wills (MD State Archives Link) Click Here

Office Information
Business Hours: 8:30 am - 4:30 pm
Monday through Friday
NOTICE TO PERSONS ENTERING THE TALBOT COUNTY COURTHOUSE
All visitors to the Talbot County Courthouse must pass through security scanners.
*PLEASE NOTE*
Our Mailing Address Is:
Register of Wills, Talbot County
P O Box 816
Easton, MD 21601