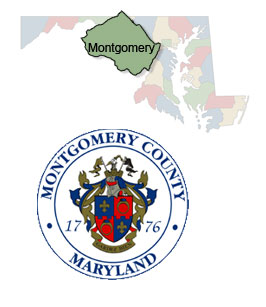 Montgomery County
Honorable Joseph M. Griffin
Judicial Center
50 Maryland Avenue
North Tower 3220
Rockville, Maryland 20850
(240) 777-9600
(888) 892-2180
Fax (240) 777-9602
Register of Wills
The Register of Wills is responsible for appointing personal representatives to administer decedents' estates and for overseeing the proper and timely administration of these proceedings. We also perform the following duties: assist and advise the public in the preparation of all required forms; maintain and preserve the permanent record of all proceedings; serve as the Clerk to the Orphans' Court; track estates and refer delinquent matters to the Court; determine and collect inheritance taxes and probate fees/court costs; audit accounts of personal representatives and guardians; mail various notices and court orders to interested persons; and, verify compliance with court orders. Provides safekeeping for wills of living persons who reside in the county.
The Importance of Wills and Estate Planning
Appointment of trusted fiduciaries (personal representatives, trustees and guardians)
Achieve maximum savings of administrative costs and death taxes
Dispose of your estate according to your wishes
Avoid possible family disputes
Montgomery County Courthouse
The Montgomery County Circuit Courthouses are part of the Montgomery County Judicial Center located in downtown Rockville. The historic Red Brick Courthouse, located at 29 Courthouse Square, houses the refurbished Grand Courtroom; the newer Circuit Court building, located at 50 Maryland Avenue, houses the remainder of the county's justice system.
The Montgomery County Courthouse Historic District is focused on what remains of Rockville's old commercial, governmental, and residential center. The district is linked visually and aesthetically by a uniformity of building designs, scale, materials, and setting. The district is characterized also by large trees along the street and surrounding the courthouse.
The two courthouses, an 1891 red brick Romanesque Revival structure and a 1931 Neo-classical granite building with a 1960s addition; the 1939 Georgian-styled Post Office of limestone construction; and the 1930 Art Deco stone structure built for the Farmers Banking and Trust Company are boldly proportioned masonry structures in an almost park-like setting with trees and lawn that visually dominate and set the character of the area.
The residential section to the south consists of seven late-19th and early-20th century frame Victorian and Georgian or Colonial Revival upper middle income houses that are fairly uniform in scale, materials, and design, and placement along a tree-lined street with brick and concrete sidewalks. A mid-1880s Gothic brick Episcopal church stands at the south end of the residential section.
The general historical character of the district along the north end is fragmented because of demolition and new construction but because of the scale and massing of the historic buildings that remain in this section, a sense of time and place from the early to mid 20th century is clearly felt. A bronze statue of a standing soldier with folded arms mounted on a stone base commemorating the Confederate soldier stands near the 1891 courthouse.
For A Historical List Of Montgomery County Registers Of Wills (MD State Archives Link) Click Here

Office Information
Business Hours: 8:30 am - 4:30 pm
Monday through Friday
Click here for other State Holidays
Notice for filing Maryland Estate Tax Returns with 706 attached.
Effective immediately all MET's with 706 attached filed with this office will be charged postage before forwarding to the Comptrollers' Office.
MET's may also be filed directly with the Comptrollers' Office
* Changes in policy for Judicial Hearing Publications and Caveat Proceeding Notifications. Click here for document
Note:
All persons entering the Courthouse are subject to a search by Courthouse security officers.
*As of April 1, 2014 Our office room number has changed to North Tower 3220
Additional Media
Tweets by @rowmontgomery