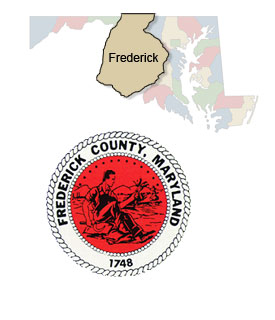 Business Hours: 8:30 am - 4:30 pm
Monday through Friday
Appointments Are Recommended
Please Note: Auditing Accounts is by appointment only
We Are Closed On Weekends & State Holidays - HOLIDAY SCHEDULE
NOTICE TO PERSONS ENTERING THE FREDERICK COUNTY COURTHOUSE
The following items are prohibited from entering the facility: Firearms, knives (regardless of size), audio or video recording devices, pepper spray or other chemical defense sprays and weapons of any type. Items will not be held by Court Security personnel. Persons possessing these items will be denied entry to the facility. These items should be secured in your vehicle, or other suitable arrangements should be made to store these items prior to entering.
For inclement weather/Courthouse closings, please contact the County Information Line at 301-600-3000 after 9 pm the day before a Court hearing.
Honorable Sharon Keller
Biography
---
For A Historical List Of Frederick County
Registers Of Wills
(MD State Archives Link)
Click Here